With the end of the year approaching, we've taken a look at everything Card Saver has achieved in 2018. To kick it all off, in February we were awarded Optomany's inaugural 'ISO of the Year' as a reward for our tremendous success and rapid growth throughout 2017.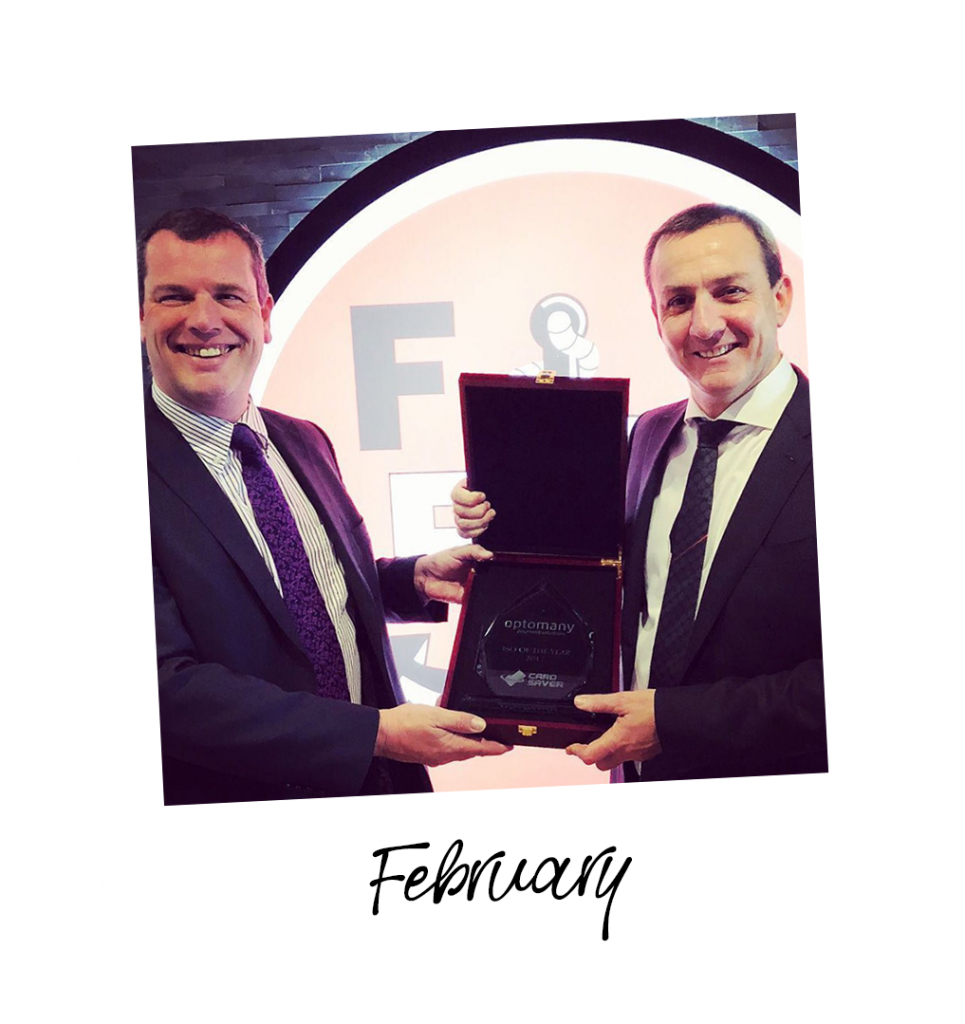 Since our formation in 2014 and after two office expansions, we have grown to become one of the UK's fastest-growing merchant services providers. Recruitment played a huge part in our year, as we are currently 100 staff strong and growing! We're also incredibly proud to have built up our tech support team throughout the year, and having them now based in-house is a huge advantage to both us and our customers. Then came April, when we held our Easter company competition – our lucky winner of the huge 5KG egg was Luke, one of our group Marketing Assistants!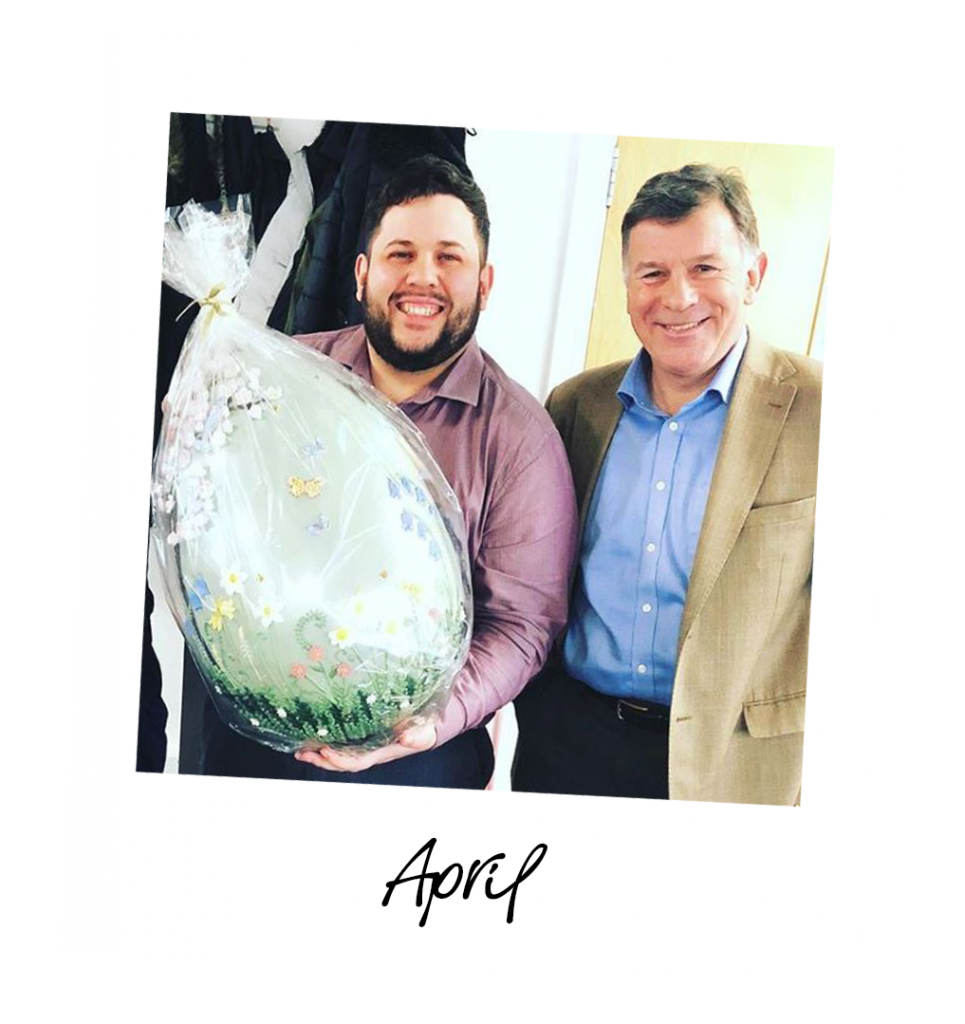 With May came another company competition – James was more than happy to accept the prize of a Tandem Skydive. He certainly won't forget that experience any time soon.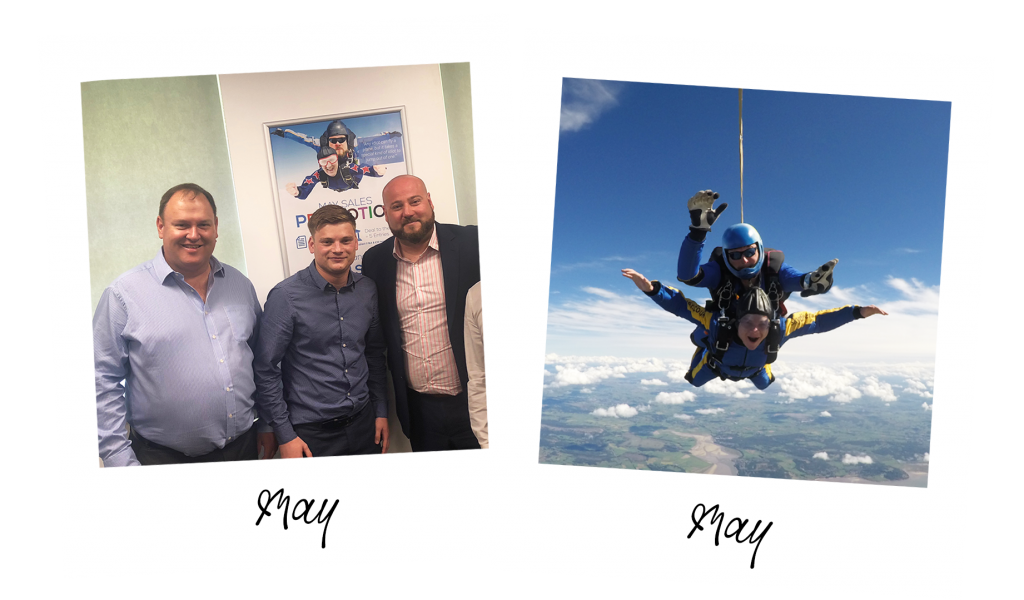 As with most offices in the UK, the World Cup mixed with the month-long heatwave completely took over our June as we took part in a number of activities to bring team morale up and win rewards. Charity work has always been something our directors love to take part in, which is why we host fundraisers throughout the year such as Children In Need, Macmillan's Coffee Morning and Movember. In August, we donated to Blackpool-based Trinity Hospice and Brian House Children's Hospice by allowing members of the public to swiftly donate cash by card rather than having to look for loose change.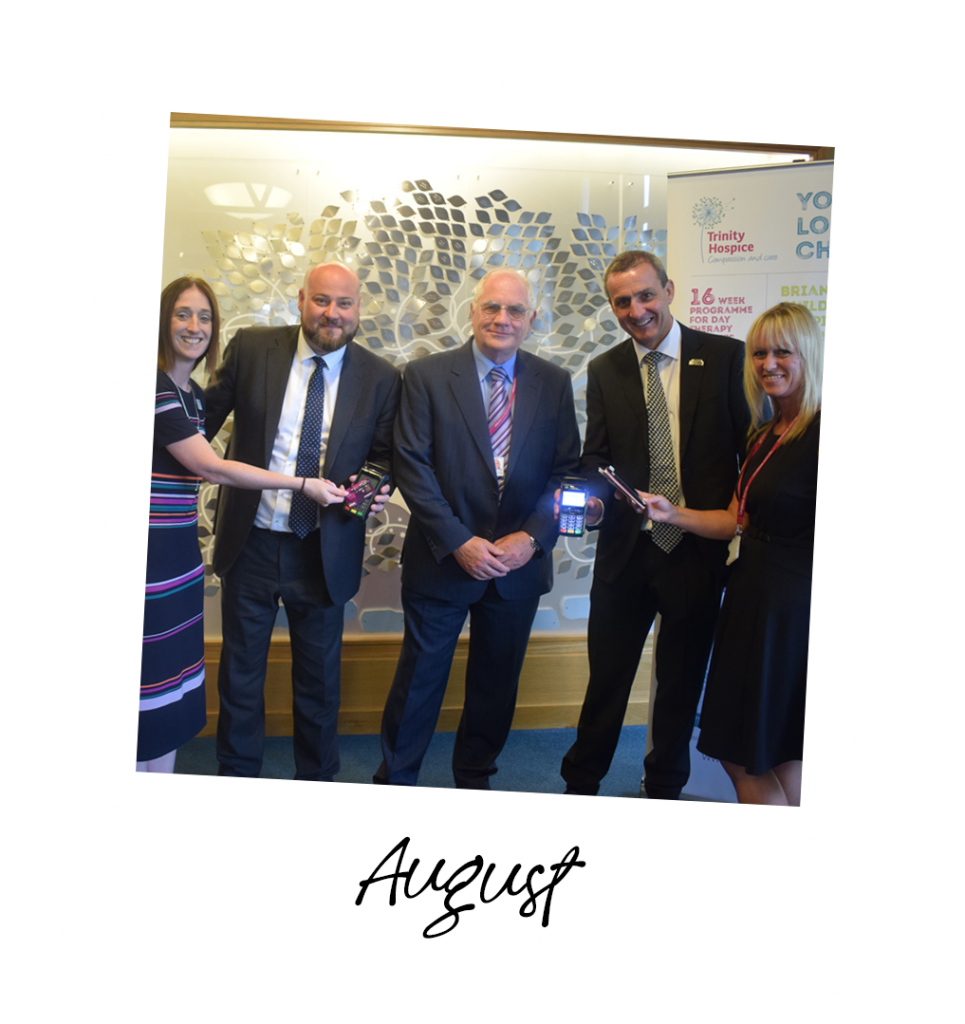 September was a huge milestone for us as we were announced as the new back of shirt sponsor for Fleetwood Town Football Club. A Card Saver representative said: "Fleetwood Town FC's success is no secret and just like Card Saver, after a period of outstanding growth, both are making big waves nationally. The manager and Chairman have exciting long-term plans for the club and we want Card Saver to be part of that so we are delighted to become a club sponsor".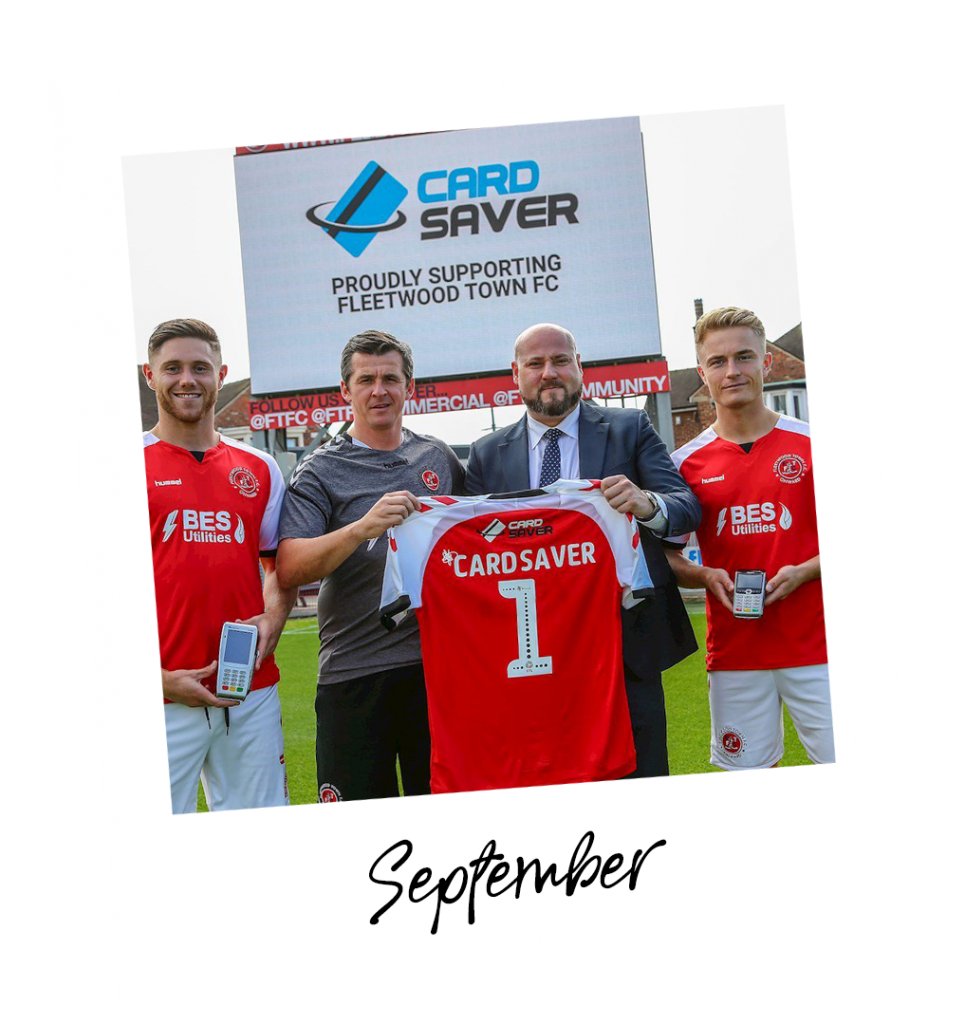 This year was the start of our #SmallBusiness campaign, as we strived to support small-to-medium businesses all over the UK with affordable rates and a passionate sales & support team that go out of their way to keep local businesses alive. In October, we were very proud to announce that we were the headline sponsors of local British boxing champion, Brian Rose, as he made his return to the ring after 15 months away from boxing, winning the coveted Lonsdale belt in 2012 and fought for the WBO World Super Welterweight Title in 2014.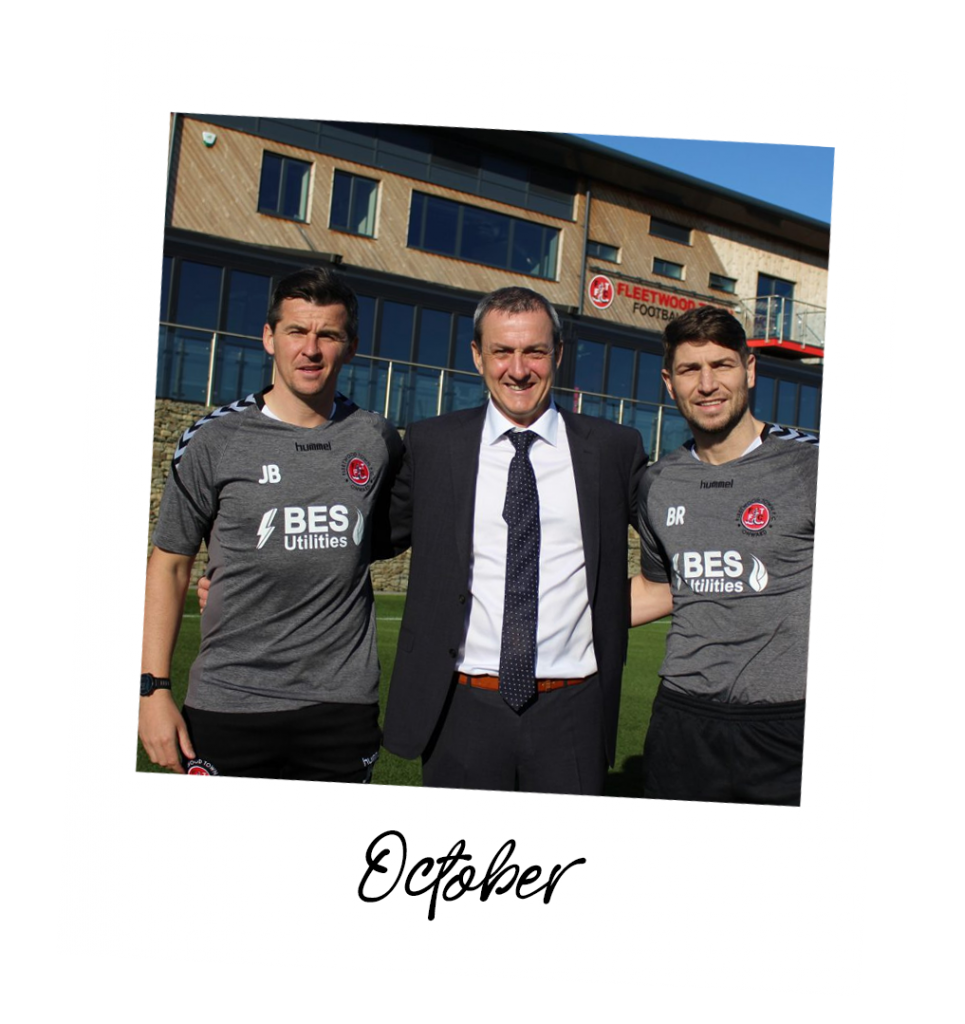 Throughout the year, we made customer satisfaction one our main priorities, which is why we were incredibly proud to have reached 5-stars on TrustPilot in November. This achievement truly reflected on how hard our wonderful team works every day. November was also the month the whole Card Saver team helped to raise money for Movember, with some even taking part through several fundraising events such as The Shave Down. Our amazing team, their family and friends helped us reach our goal of £1000.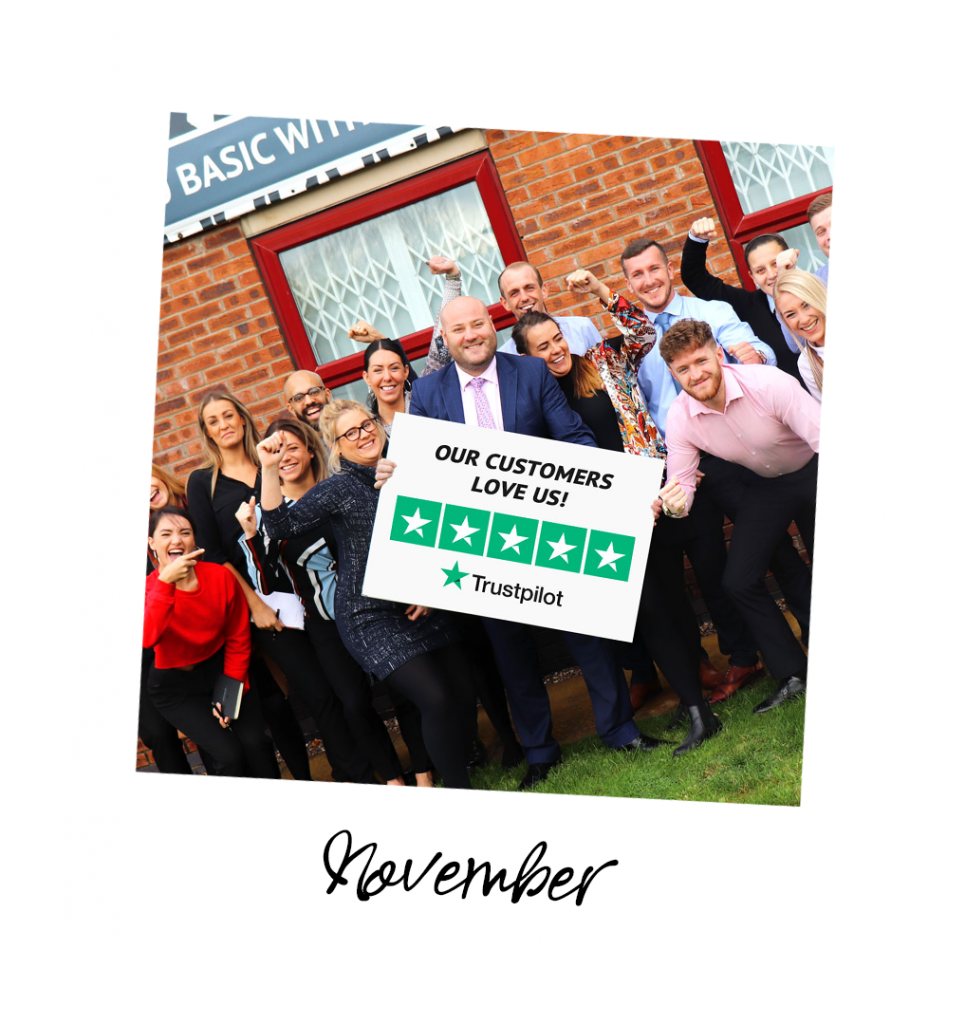 With only four years of trading behind us, this year has truly been a fantastic year for growth, milestones and merchant service development. Over one billion payments have been made this year alone with Card Saver merchants with many more on the horizon. As we close for the holidays, we wish everyone has a great Christmas and New Year. Here's to 2019!