There has never been a more important time to support and celebrate independent local businesses and help them stay afloat amidst local lockdowns, which have wreaked havoc on our high streets.
While the government is doing its part to protect the economy, there are also plenty of ways we can support our favourite local businesses, from family-run bakeries and restaurants, to clothes shops and garden centres.
Choosing to shop at your local businesses instead of the larger chain stores has many benefits.
Help the high street and support the local economy – Shopping at local businesses pumps money into the local economy, and by spending money in your local shop, restaurant, café or pub, you can do your bit to aid our national recovery across the country.
Save jobs, and create even more – Supporting our high streets creates jobs in local communities, which makes for a better place to live and work, and creates a healthy economy for the community.
Great deals – You might be surprised to see just how competitive the prices are in your local shops. Independent retailers often reward regular customers, while others often provide great deals that can't be found in major outlets, meaning people save money as they spend.
A safe way to shop – Businesses across the country have been following government guidance and implementing a range of measures to ensure people are safe while they shop, such as customer limits inside the store, plastic partitions at tills and hand sanitizing stations.
Preserving the heart of the community – A thriving high street is key to boosting the potential of a village or town where people can socialise as well as shop. Local businesses also generate revenue to support council services such as libraries, parks and roads that benefit communities across the UK.
A better shopping experience – Small businesses are often run by people who live nearby. As the UK continues to recover from the pandemic, the experience of buying locally from a friendly face offers a dose of normality that many people may have missed.
Ross Chapman, Card Saver's Director, said:
"Choosing to shop local is so important, especially right now. It would be easy to visit one of the big supermarkets and get everything I need for the week, however I choose to shop at my local butchers, green grocers and bakery, and it's so rewarding.
"The quality of the products is far superior to those you can get from one of the giants, and the service I receive is exceptional. I love walking into my local shops, being welcomed by a friendly face and having a chat. Owners of these small local shops are so enthusiastic about their businesses and are in tune with what customers need, and they often have unique products that no one else stocks.
"I would encourage everyone to venture onto their local high street – you'll be pleasantly surprised at what you find!"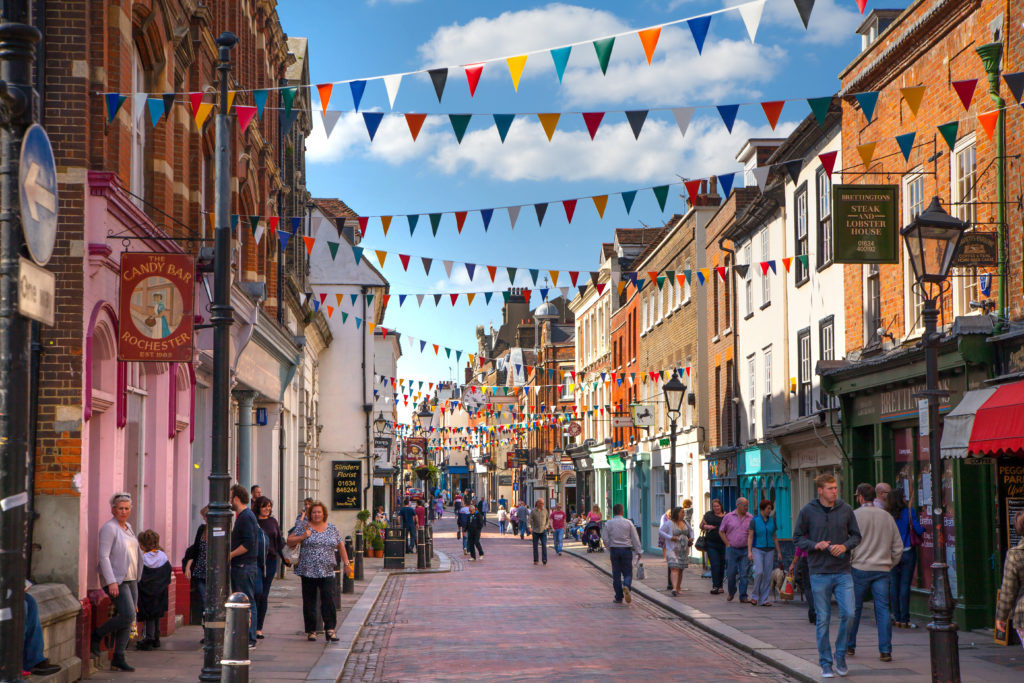 Independent Lancashire champions independent businesses across the county, and with over 6,000 followers on their Instagram page, they're certainly fulfilling their mission of helping locals and visitors discover Lancashire's hidden gems.
Dan Williams, founder of Independent Lancashire, said:
"Independent Lancashire was set up to support and promote independent businesses and to allow people to discover new and exciting places across the county. We've always enjoyed shopping locally and we shout about getting people to do the same and raise the awareness of supporting local businesses.
"We've recently launched The Independent Lancashire Card, which encourages people to eat, drink and shop local, with cardholders enjoying discounts and offers at over 200 independents. It's free for independents to join and is a great way to attract new customers and to show what they are all about.
"Being an independent business can be challenging, especially at the moment, so we want to promote the importance of shopping locally. It's also great to see businesses being creative and adapting to the challenges we currently face. By supporting local you're also supporting the local economy and community. Independents are the life blood of our high streets and bring much needed variety and originality, instead of faceless chains or huge multinationals."
As well as shopping locally, here are a few ways in which we can support our favourite independent businesses.
Buy gift cards – Buying a gift card from a local business and saving it to use in the future is an immediate way to put cash into your favourite shop, salon, theatre or restaurant. It is also a great way to show business owners how much you appreciate their work and a gesture of customer loyalty in uncertain times.
Order takeaway food and drinks – In order to adapt to the current situation, many of our favourite local restaurants are now offering a takeaway service. Have a night off from cooking, and help support local cafes, bars and restaurants through the coming months. Many of them offer contact-free delivery too!
Share the love – Following your favourite businesses on social media and leaving great reviews online, is a great way to show your support. With many restaurants and bars being forced to shut their doors, reaching out with positive words of encouragement through Twitter, Instagram, Tripadvisor or directly through e-mail, or phone call is likely to give business owners the strength to persevere.
And when you're scrolling through Facebook, have a think about the following: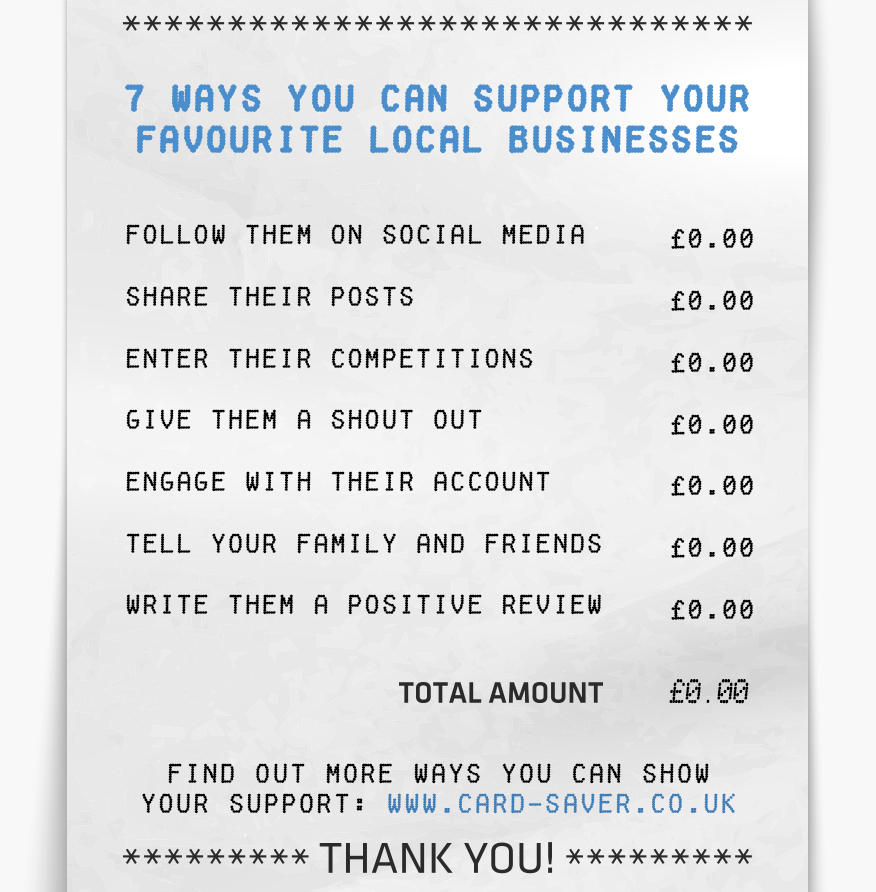 Let's work together, to help local business owners and local communities get back up and running!