We're looking to expand our team! Please select an available vacancy and submit your contact details or email us direct to recruitment@card-saver.co.uk
Card Saver equip small to medium businesses with the latest in payment technology enabling them to offer their customers unrivalled choice and convenience. Since 2015 we have been driven by our customer success and readying the country for a truly cashless society.
With continued growth we are always for talented sales professionals looking for a new challenge and an exciting work environment.
Monthly pay and commission
Offices in Manchester and Blackpool
Real growth and career opportunities
Made redundant because of Covid-19?
Tired of capped bonuses, unrealistic targets and waiting months to be paid commission?
Are you a highly driven, passionate and fully motivated salesperson?
Want to make a difference & exceed expectations?
Love money and want to earn as much as you can?
Here at Card Saver – we pay from DAY ONE, we just pay more the more you sell….!
What will I get?
Monthly Pay – We pay £20,000 per annum
Bonus – Paid Monthly
Uncapped – You earn, we pay!!!
 Holidays
No Bank Holiday, No Christmas – Does it get any better?
 We believe in promoting a great friendly, healthy and successful culture along with:
Free fruit daily
Social/Work Events – 2 per year
Fundraisers / Team night and days out
Free Car Parking
Local Discounts w/Businesses
Career-Progression / Personal Growth
Every GREAT business grows. We are growing. With growth comes OPPORTUNITY.
100% of our existing management team started in the role that you are applying for.
You will receive a full training programme before you get on the phones with daily/weekly support. We'll provide you the tools to succeed, the rest of your career is down to you.
This is a brand new Contact Centre in Manchester – we want people to GROW with us on our JOURNEY. We've already got offices in both Blackpool and South Africa.
There's no experience needed as some of our greatest success stories have come from different industries – so if you can use a phone and talk, call us….
How do I earn?
You'll be paid per card terminal that you sell to businesses & affiliates, this can range from one terminal up-to -the point is, we pay you for what you do, not remove for what you haven't done.
We promote a consultative sell, not a hard sell as our brand is important to us and will be to you. We've a Trustpilot score of 4.6/5 on Trustpilot (over 1300 reviews)
Each week on a Friday you'll be paid what you earned the week before (inclusive of any bonus earned)
What do you need from me?
You'll work a 9am till 5pm – 35 hour working week which helps give the perfect work life balance with no weekend working – There's also a 1 hour lunch each day – We've an on-site kitchen area complete with facilities to prepare lunch
Every day you will come with PASSION, ENTHUSIASM and a DESIRE to EXCEED expectations and earn MONEY – You'll have a commitment to LEARN, APPLY and DELIVER.
How will I get there?
We are easy to get to, with our brand new modern offices located at MANCHESTER MEDIA CITY – SALFORD QUAYS.
You can get to us via the tram, bus or via Car which you can leave in our car park which we provide FREE OF CHARGE. (We are just off the roundabout at White City Retail Park)
The Metrolink stop is less than 20 yards from our building and is one stop away from CORNBROOK (with access to all lines from there)
What do I need to do to get myself a job?
If you're interested in this role, click 'apply now' to forward an up-to-date copy of your CV.
You'll be invited for ONE interview, not multiple – You don't get a second chance to make a first impression!
Please note if successful you will be required to attend an interview with the hiring manager within 1 week of the closing date. 
Benefits:
On-site parking
Company events & social hours
Bonus scheme
Discounted/free food
Company events & social hours
Job Types: Full-time, Permanent
Salary: £20,000.00 to £35,000.00 /year
Due to a period of rapid growth, Card Saver have a new and exciting opportunity for an experienced and motivated Corporate Sales Manager to proactively manage the acquisition, retention and development of new and existing large volume accounts.
This expansion allows Card Saver to cement their place in the competitive merchant services sector, as the business continues to go from strength to strength.
Due to our exciting growth, Card Saver has recently opened a further office in Trafford, Manchester!
What is on offer:
Monday – Friday 9.00am – 5.00pm;
35 hours a week;
£50,000 per annum
Achievable OTE of £75,000;
Warm leads provided!
Monthly paid commission;
Progression opportunities;
Product training with dedicated Sales Trainers and Coaches;
Paid Holidays including all bank holidays.
You will need to be a diverse individual, have a strong commercial focus, with a proven track record in managing complex corporate accounts and take ownership of their sales offerings.
As this key role grows within the businesses, there will be future opportunities to recruit, train and manage a dynamic sales team.
Responsibilities (but not limited to)
Manage a portfolio of accounts to achieve sales, margin, profitability, debt and KPI targets over a weekly, periodic and yearly basis
Manage the acquisition, retention and development of new and existing accounts.
Create your own corporate leads pipeline – You will be on field around 2/3 days in the week when needed
Be responsible for the effective management of sales opportunities ensuring Card Saver compete or decline opportunities in line with business priorities while capturing proposition and process developments opportunities to win future business
Ensure that all managed accounts are managed effectively with good communication between the customer and supporting functions i.e. customer service & financE
Be responsible for the identification of key propositional improvement projects and then work to support the new proposition
Establish and maintain good working relationships with key central functions including credit control, customer servers, sales and finance in order to deliver the best customer experience
Utilising our Customer relationship management system to track activity and ensure accuracy and timeliness of system maintenance.
You will need:
Experience within Account Management from working within a large TPI or Supplier Relationship
Excellent numeracy, literacy and IT skills across core office applications
Proven experience over a minimum of three years resulting in a high level of performance within a corporate sales and customer service environment
An excellent level of ability in regard to building and maintaining working relationships with a wide internal and external stakeholders
A good level of ability in influencing and impacting engagement across various peer groups internally and externally
An excellent range of customer service and administrative skills
What you need to do now
If you're interested in this role, click 'apply now' to forward an up-to-date copy of your CV, or call us now.
If this job isn't quite right for you but you are looking for a new position, please contact us for a confidential discussion on your career.
Benefits:
Bonus scheme
On-site parking
Job Types: Full-time, Permanent
Salary: £50,000.00 to £75,000.00 /year
Here at Card Saver we love all of our fantastic team, which is why we always make sure to show our appreciation. 
We are a people-first business. So we never forget that our people are the secret of our success. They support our customers. We support them.
Take a look at some feedback from our employees and what they have to say about working at Card Saver on our Glassdoor page!
Our Induction Days run throughout the year, which you will be invited to after the interview stage.
Upon joining, you will be fully trained and introduced slowly with an ongoing support team that will help you build your confidence!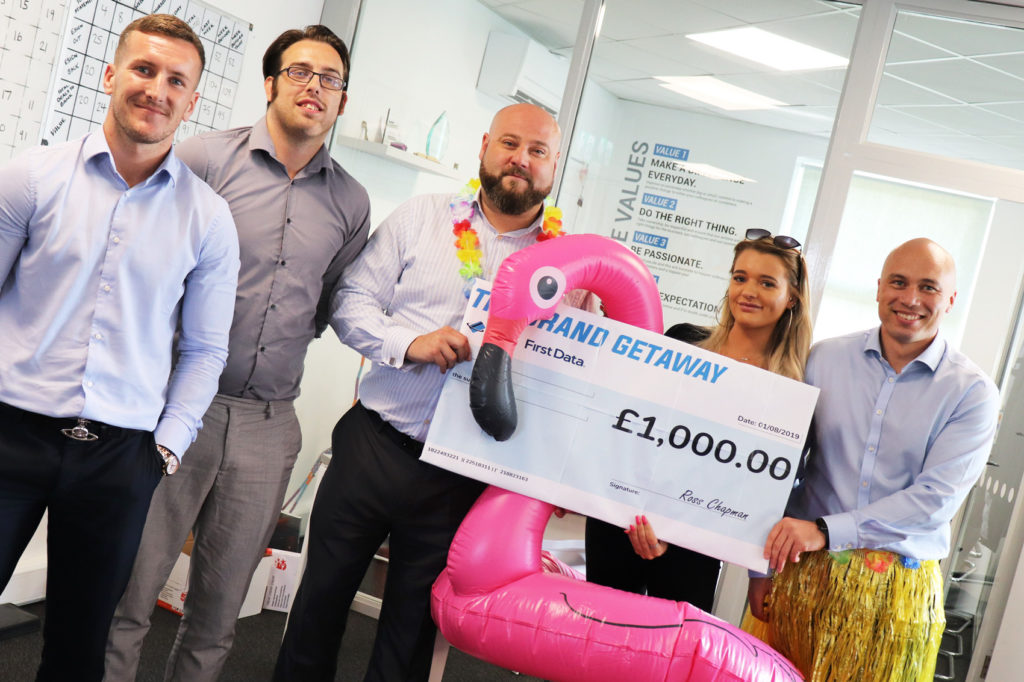 We love keeping our team motivated, which is why we regularly set up competitions to win amazing prizes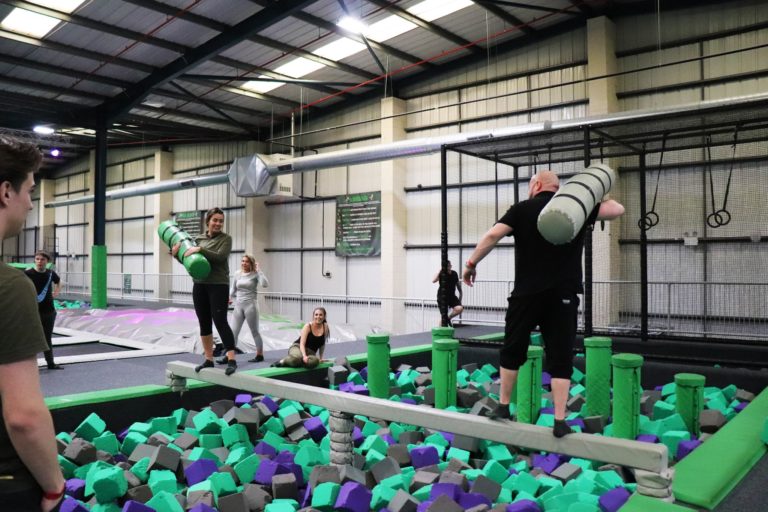 Keeping a close team bond is important to us, and so is having fun!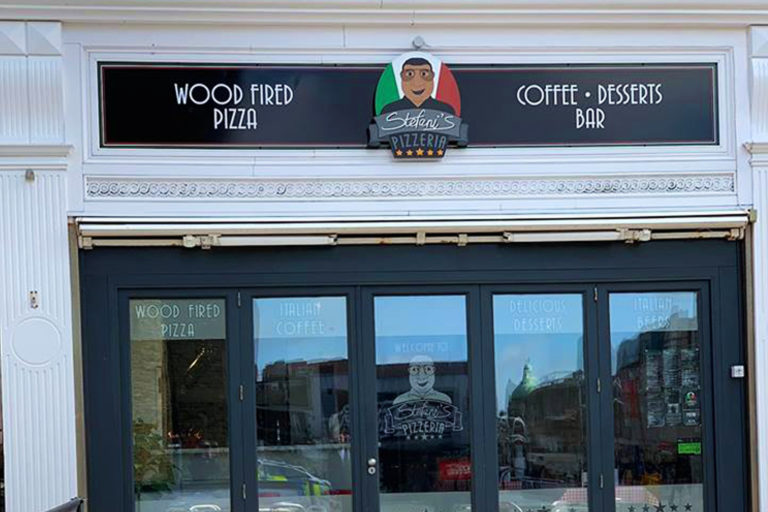 Our team can take advantage our local discounts, such as Stefani's Pizzeria and Blackpool Pleasure Beach