Worried your business won't feel the love this Valentine's Day? Whether you're a teddy maker or a cake baker, Valentine's Day can be a great marketing opportunity. Here are some tips for you to put into practice and ensure your business gets the most out of Valentine's Day.
Here are the five most purchased items during this loving holiday that you can find in any supermarket:
Gift cards: 13%
Jewellery: 17%
Flowers: 34%
Chocolate: 48%
Written cards: 52%
These are the standard items that most shops sell – they might not be as special and creative as you might hope, but going with the classic can sometimes be best. Everybody loves a box of chocolates, a card with a poem on the front and a bouquet of flowers – or even some wine or beer!
However, if you fancy doing something unique for Valentine's Day, you could add a romantic twist to your best-selling products. If you want to get more creative, here are some ideas to prepare for this day of affection.
Share content on your social media platforms
While you may not think your business relates to Valentine's Day, sharing relevant content is a great way to stay in your customer's minds throughout February. Invite engagement on your social media, ask your audience to share Valentine's Day stories or give them an incentive to share by offering a prize for the best story. Posts like this are a great way to promote brand awareness.
Restock the floor often
There's nothing worse than getting to the Valentine's section to see the only thing left is a bunch of flowers that are miserable and wilting. Make sure you have enough back-up stock to last right up until the day and make sure you're continuously monitoring the floor to see when items need restocking.
Sell outside the door
If you are in a safe and trustworthy area, an outside display could really boost your sales around Valentine's Day. Displaying stock outside your shop will entice customers to come inside and look at what other products you offer. Place adverts outside and in your windows to show you are stocking for Valentine's Day, especially if you are doing it for the first time so customers will consider your shop when buying their gifts.
Creative gift ideas
Bundle multiple items together to create a hamper for your customers – for example, candles or cookies can go in with a teddy or a single rose to make a sweet and thoughtful gift. Customers will come into your store looking for a unique gift, so providing this would show you are offering something different.
Having the gifts in cellophane or offering gift wrap will be perfect for the last-minute shoppers. Going the extra mile will ensure they think of your shop when shopping for another gift!
Provide the best service
Like Christmas, Valentine's Day can be an expensive occasion. As the UK gets closer to becoming a cashless society, it is important to offer your customers multiple ways to pay.
Did you know, businesses that accept card payments can expect to increase their revenue by 10%? Ensure your card machine is up to date and working well, and if you do not offer card this could be a huge hindrance on your sales with over 50% of people claiming they would not return to a shop that doesn't take card payments.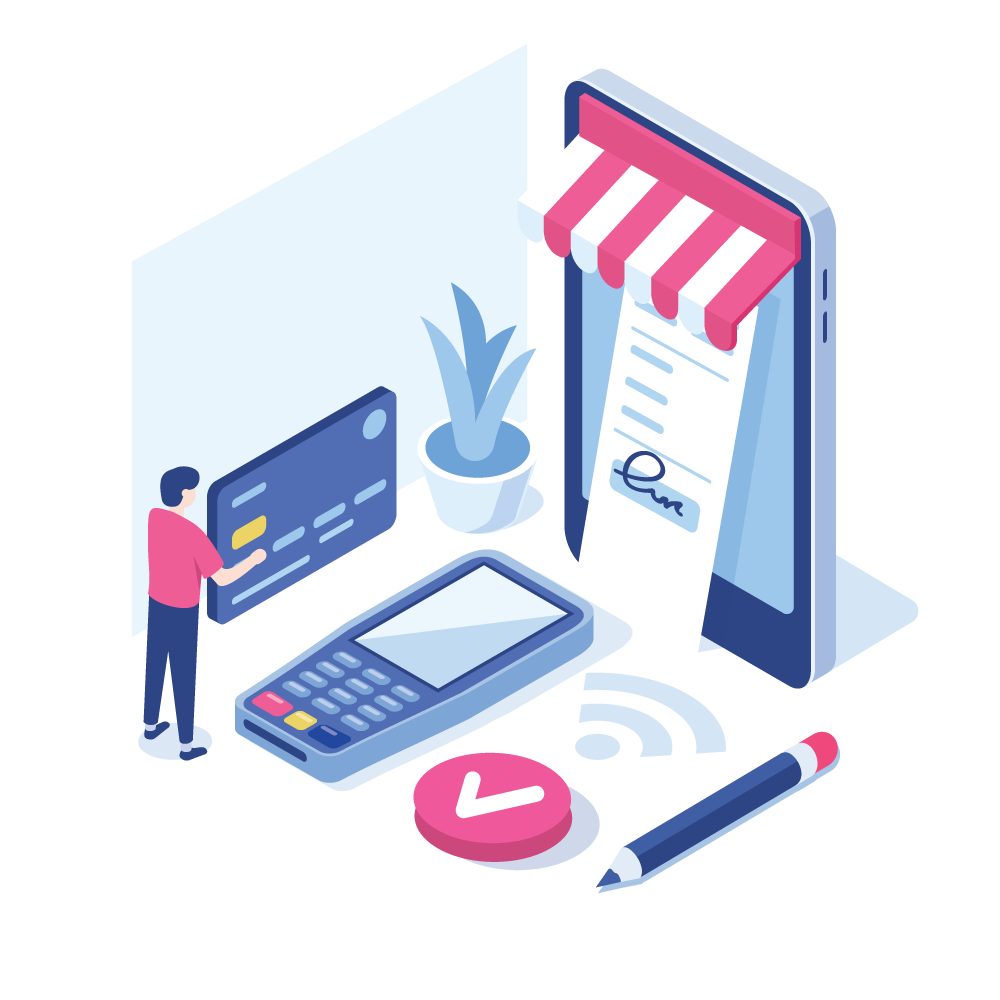 Start taking fast and secure contactless payments