Over half of UK consumers prefer to shop online rather than in-store, and the number is continually rising every year. A study conducted on 3,000 shoppers showed an average of six online purchases being made each month, with 25-34-year olds being the most active, making up to eight online purchases per month.
One reason why online shopping is preferred to in-store is because queues can be completely avoided. Almost 40% of 16-24-year olds said they don't have the patience to shop in a physical store due to the rise in technology making online shopping increasingly accessible.
Technology, such as online payments gateways, is continually improving, making online shopping easier and more convenient so it is essential to adapt to society as it develops. There are several ways businesses can adapt, including:
Reducing queuing times
With over 60% of customers saying they would avoid even stepping foot in a shop if there is a long queue, it is important for a business to consider this and enhance their customer experience.
One of the ways we can try to do this is by accepting card payments with a contactless card terminal. Handling cash can be frustrating, especially if you don't have enough change to hand back to the customer. As well as this, only one in ten UK consumers rarely use cash at all, meaning quite a large majority of the public expect to be able to pay with a debit/credit card, or with their smartphone.
Cash isn't dead, but it certainly is no longer king. Regardless of how cash affects you now, all signs point to a cashless future.
Introducing flexible and modern payment options
When buying products online, customers have the option to pay in many ways, as well as the ability to spread costs across time frames and buy now, pay later is becoming more and more popular.
The best way to try to adapt this into your physical store is to offer the most technologically enabled payment device. With a quarter of people willing to use their fingerprint to pay for products in the future it is important to try and stay ahead of the trends.
Card payments offer many benefits for both you and your customers, not only are they fast and convenient, they provide a more secure way to pay for a product or service. One in every 10 payments in the UK are contactless payments, which means queuing times are reduced and efficiency is improved as no change needs to be counted.
Any business can benefit from card payments, with a range of terminals available to suit every company's needs.
Offering in-store deals and customer loyalty rewards
Around 60% of consumers claim that they prefer to shop online because of the discounts and deals that are available. The only way business can overcome this is by offering more in-store only deals.
Ensuring effortless browsing
Only 13% of UK consumers know what they are going to buy when they visit an online shop, as they enjoy the experience of being able to browse endless items effortlessly. In order to overcome this in a physical store, products should be placed somewhere easy to access, visible to all customers and in relevant categories to allow the shopping experience to be as straightforward as possible.
For high street businesses to continue to thrive they need to embrace new technology to keep up with the demands of consumers and create a more desirable experience in shops. This is crucial to ensure the 'death of the high street' doesn't become a reality.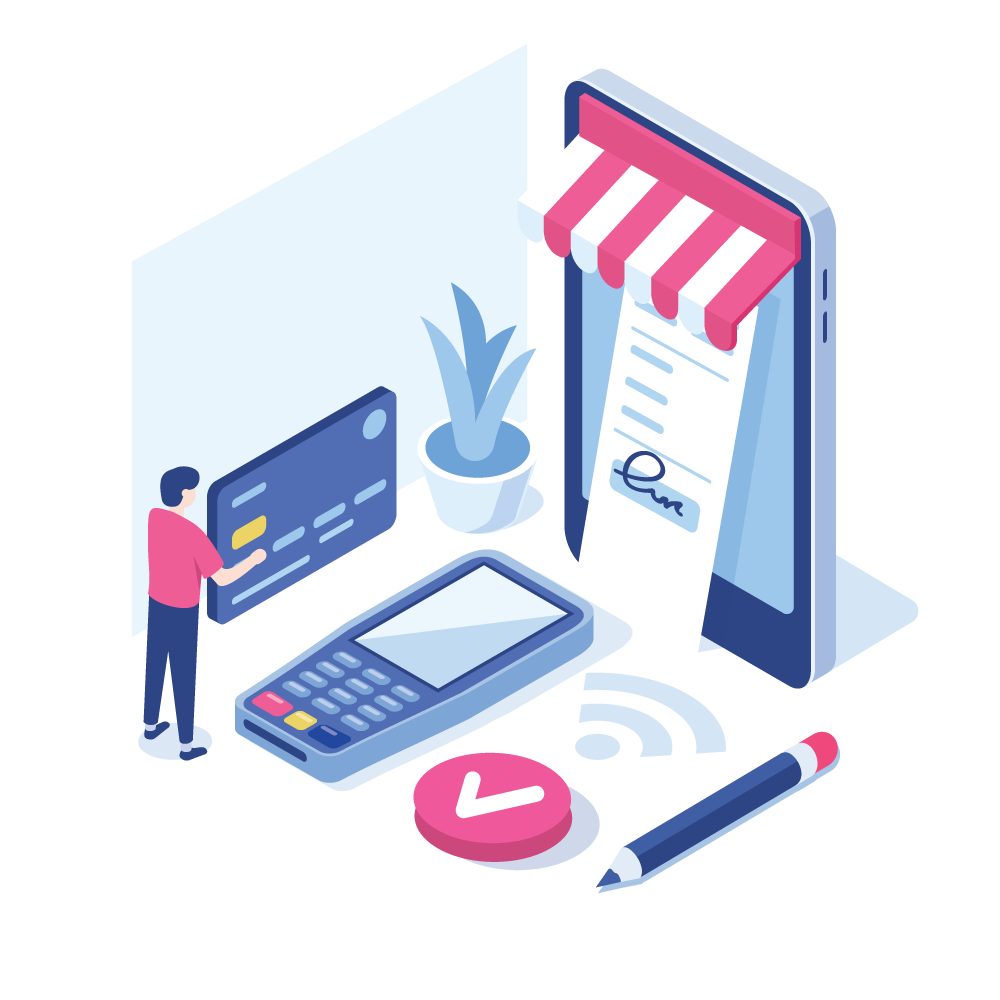 Start taking fast and secure contactless payments