Last month Amazon opened their first UK based till-less grocery store in west London, branded as Amazon Fresh. Customers simply scan a QR code on their way into the store and "just walk out" with their groceries, the technology allows their accounts to be automatically billed.
Cameras and sensors within the store ceiling track customers and the items they pick up.
Amazon believes this technology could be picked up by other areas such as airports and theatres where these advancements can enhance the customer experience.
The UK is becoming cashless more quickly than other countries across the world and as a small business, it is most definitely in your best interests to keep up with the current trends. More than half of all purchases are now made by card instead of cash.
The benefits of going cashless
The majority of consumers prefer cards because they are a quicker and more convenient way of paying. British consumers rely on card payments and with the introduction of the new contactless limit, there's very little chance of us going back to cash. So, it is up to small businesses to upgrade to the latest in payment technology.
As a small business, it may seem daunting to become cashless, especially if you currently only accept cash. Even if you start by offering both cash and card before you make the transition, you will reap the advantages of giving your customers the option to choose. The speed of transactions increases, and you no longer need to cash up at the end of the day or deposit your takings at the bank. Not only will your potential for upsell increase but your admin tasks get easier. Card payments also offer a sense of security around your money because you will be holding less cash on the premises.
Read how Card Saver transformed local business Poolfoot Farm into a completely cashless complex here.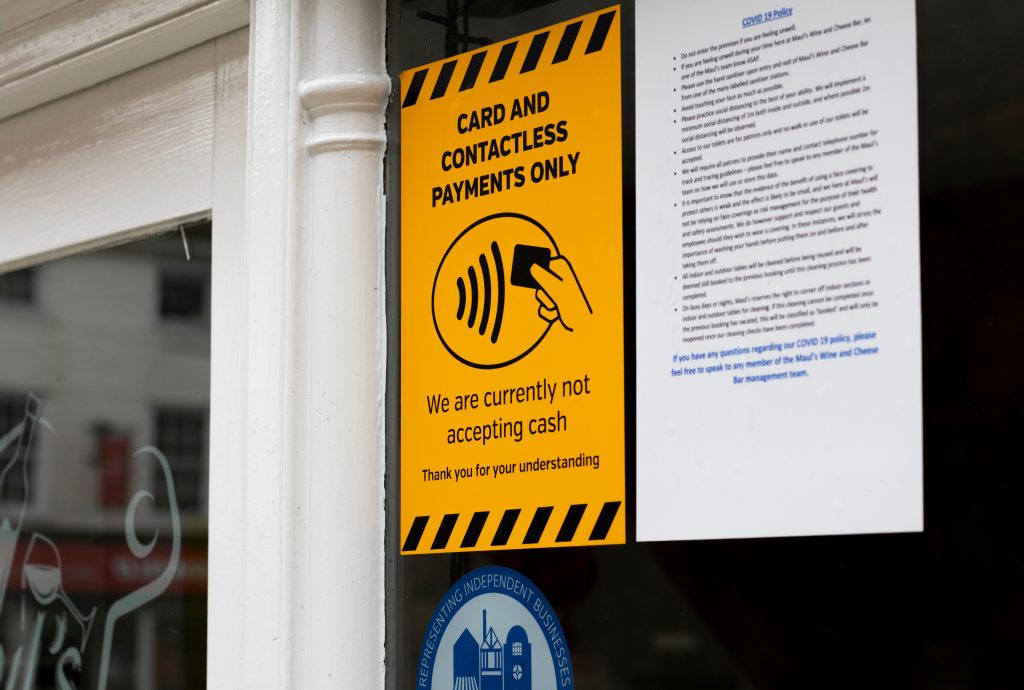 Going cashless or offering a cash-free alternative is now easier for small businesses due to the range of payment options offered to them such as card machines, apps and over the phone payments to suit any business. Get a free quote from us today by clicking here.