Card Saver is delighted to launch a brand-new range of Verifone card terminals as they continue to invest in cutting edge technology.
The Verifone V240m and V200c terminals offer state-of-the-art payment technology and ensure optimal performance in all business environments. They are also equipped with world-class security technology, giving Card Saver customers added peace of mind.
With multiple connectivity options to accommodate all business needs, the portable Verifone V240m terminal is the perfect on-the-go payment solution. This terminal boasts a range of features including touchscreen, wi-fi, Bluetooth, an integrated printer, the capability to download apps that could radically benefit the way you do business, and it's even shielded with Corning Gorilla Glass 3 for heavy duty protection and scratch resistance. Click here for more information.
If you're looking for a countertop payment solution, then the Verifone V200c could be the terminal for you. Accepting all the latest payment methods and featuring a vibrant 2.8-inch colour LCD screen, the V200c is made for customer engagement. Click here to find out more.
Card Saver operate in an ever-evolving market, and in order to be at the forefront of this, investment in cutting edge technology is vital. Card Saver go the extra mile for customers, offering state-of-the-art, future-proof terminals and are continuously entering new markets such as e-commerce, online, and app development.
As of today, the Verifone V240m and V200c will be available for both existing and new customers.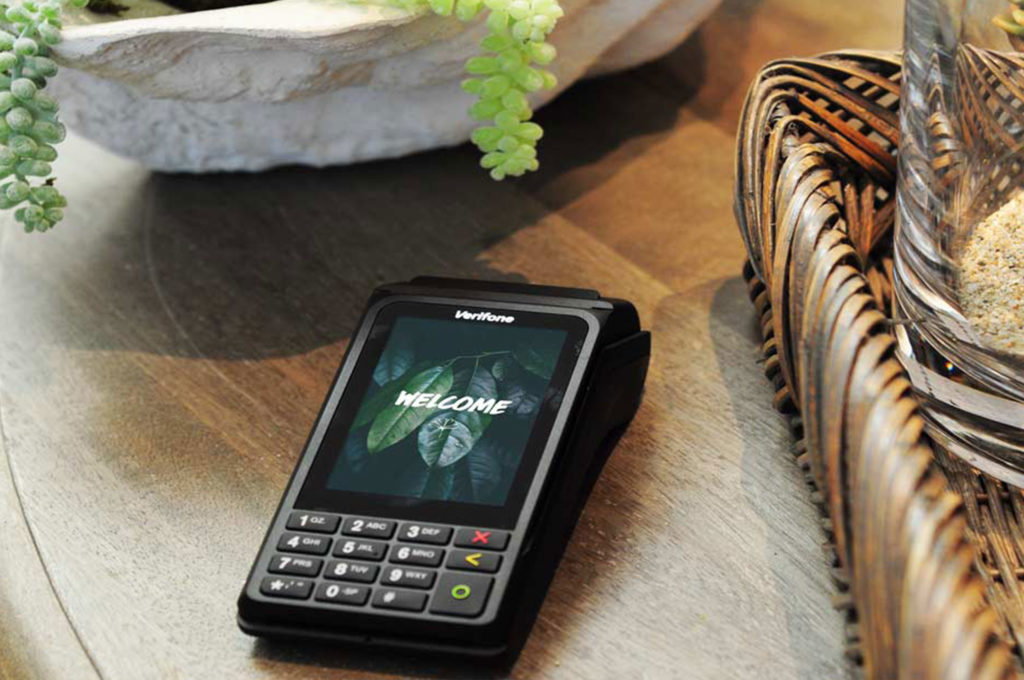 The V240m, part of our state-of-the-art product update combines the latest in features, functionality, and performance into one efficient and cost-effective solution
Packed with more speed, an interactive user interface and enhanced security, the V200c is the ideal choice for providing your customers with a unique experience at the point of sale