"Sales from the Onward Card this season have exceeded our early expectations. The speed and ease with which both the supporters and the staff have been able to sign up and take payments have been phenomenal." says Dave Riche, Fleetwood Town's General Manager.
Since the launch of the 2019/20 Onward Card last week, Fleetwood Town FC has allowed hundreds of their fans to buy their Onward Card using FanPay powered by Card Saver. The Cod Army fans now have the option to either pay for their Onward Card through monthly instalments or pay in full, making it simple and convenient with the new-look e-commerce website.
Following the withdrawal of Zebra Finance from the football market earlier this year, the club acted swiftly to offer a superb service with the option of two payment methods.
Figures from this season's Onward Card sales so far show that 58.4% of fans are opting for monthly payments, with 41.5% choosing to pay for their card in full, and just 0.1% of sales are cash payments in the club shop. These numbers demonstrate previous predictions that UK cash use would end in 2026, following the news of free cash machines vanishing at an alarming rate.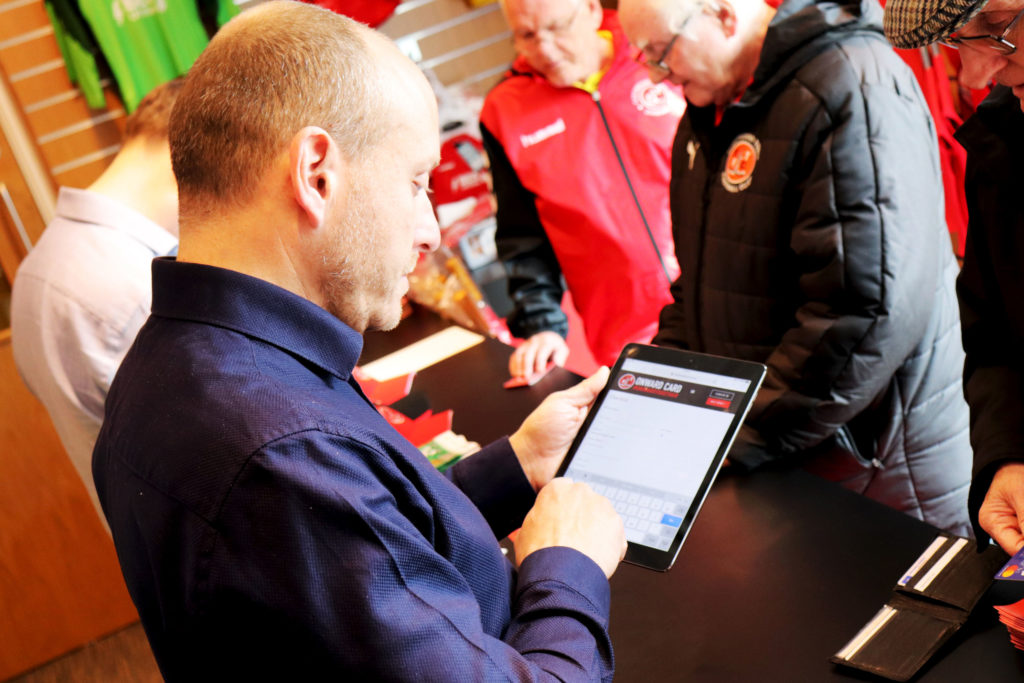 Dave Riche, General Manager of Fleetwood Town Football Club, added: "In the planning stage we wanted a three-click process in which people literally had to select the area they wanted to be, their age group and how they wanted to pay and then they could sign up with absolute ease. Working with Fan Pay and Card Saver has enabled us to do this, and for supporters to be able to buy their season ticket 24-7 which in this day and age is massively important."
You can get your Fleetwood Town Football Club 2019/20 Onward Card here. 
How does Fan Pay work?
Clubs can offer their members two ways of paying for the memberships via a bespoke website & e-commerce gateway built by Card Saver. Club fans can then pay in full or spread the cost across 10 monthly instalments with Fan Pay.
After selecting their method of payment (monthly or full), a digital signable agreement must be signed by members, which is then is sent to the member via email. This agreement outlines the T&C's of the membership and also has the auto-renew clause in. Before the new season, the new pricing or reminder correspondence are issued.
Unless the member cancels within the renewal window, their membership will automatically renew for the upcoming season. On the renewal anniversary each year, the club will then have a list of auto-renewed memberships.
If you're interested in offering these options to your club members, head to our FanPay page to start working with us. Alternatively, if you're a business that's interested in offering online payments, head to our Payment Page here.