It's never too early to start preparing your business for the rush of the festive season. Studies have shown that nearly 40% of shoppers start their Christmas shopping in October, so now is the perfect time to finalise your marketing plans and get your products ready to be bought by early-bird shoppers!
Decorate your business
It is crucial during this time of year to make your business stand out and grab the attention of everyone passing by. Decorating your premises can add a festive feel to everything inside, and no need to follow the traditional red and green, get creative! Using your businesses colour theme to produce a wonderful Christmas display will spark intrigue and attract more potential customers. It has also been found that customers are more likely to impulse buy in a well-decorated store.
Light up your business
The outside of your property is just as vital as the interior. Christmas lighting is a perfect way to make sure your business can be seen throughout the day and night – beautifully lit trees, glowing fairy lights or candlelit lanterns can make a huge difference to your outside appearance. Get creative with your window display, and advertise your most popular products in the window to entice potential customers. Do everything you can to make your store more visibly appealing.
Take your business to the streets
If your business is a new, small business, Christmas is the perfect time to attract new customers. Get involved in local Christmas events, raise money for a charity or open a stall at a Christmas market. Market stalls are ideal for growing your business by accessing a new customer base and increasing the publicity of your business.
However, with card payments overtaking cash as the most used method of payment, many stalls may struggle if they do not accept card payments. It has been found that over half of UK shoppers would walk away from a small business if they do not accept card and half of these are unlikely to return to a place that doesn't accept card. A mobile card terminal would be perfect for an event such as a market, as it will reduce the queuing at your stall and give you the upper hand against competitors. Find out more here.
Give exceptional customer service
Christmas time is a stressful period for you and your employees, with queues out of the door and crowded shops, things can get tense. It is essential to get your staff ready to provide exceptional customer service during this busy time. Providing excellent service to every customer throughout the Christmas period encourages new customers to visit again or recommend you to family and friends. Offering card payments is a foolproof way to provide more efficient customer service, especially during this time, as card payments reduce queuing times and are more convenient for customers in a rush.
Stress-free shopping environment
The organisation of your shop can completely change a customer's experience. Ensuring isles aren't too narrow, making is easy and clear to navigate around your products in a logical way, and grouping items that make sense together are all ways to make the shopping experience stress-free. Make sure your till areas are highlighted by signs, allowing them to easily be found during busy times. Placing essential items that your store sells increases the likelihood of customers picking up at least one more item as they wait to be served.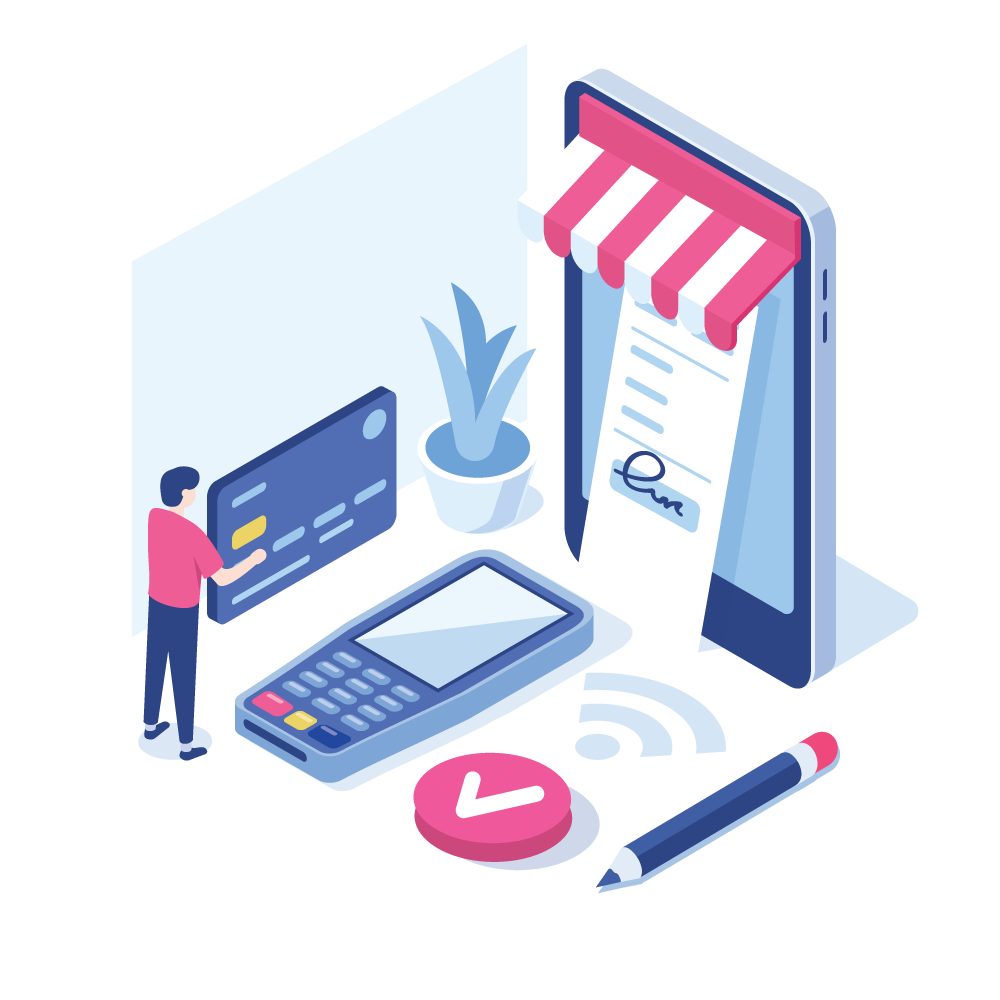 Start taking fast and secure contactless payments