Summer is finally here for businesses in England as they prepare for a grand reopening on Saturday 4th July.
Bars, restaurants, cinemas and hairdressers all over the country will be preparing for an influx of customers in just eight days! Is your business ready?
Here at Card Saver, we pride ourselves on delivering innovative products and high levels of customer service, and are delighted to have already helped several local businesses adapt and survive the recent pandemic.
Notarianni Ices is a family run ice cream parlour in Blackpool making Italian vanilla ice cream to the same secret family recipe they've been using since they opened in 1928.
Whenever the sun is out, business is booming at Notarianni's, however the recent pandemic has meant they have had to adapt and make changes to the way they run, so Card Saver stepped in to help.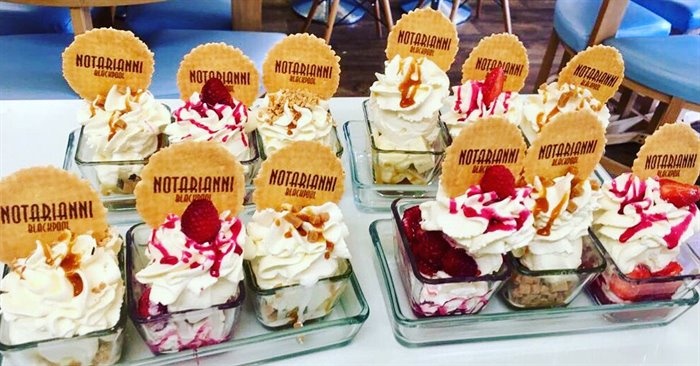 Luca Vettese, Managing Director of Notarianni's, said:
"Card Saver contacted us during the pandemic, and I'm so grateful that they did. We have never had the facility to take card payments before, and they helped us transition seamlessly. Being able to take contactless payments has allowed us to continue operating in a safe way for our staff and customers. They also set us up with the ability to take online payments so we could operate a delivery service through our website, which proved hugely popular.
"I would definitely recommend using Card Saver – in fact, I've already been sending people their way!"
Since 1947, family-run Taylors of Cleveleys has been serving local residents with the finest sandwiches, celebration cakes and hotpots in town, and as one of the most renowned bakeries in the area, Card Saver wanted to ensure that Taylor's would be able to survive the troubling months. Once they began to take contactless payments for the first time, Taylor's was one of the lucky businesses that began to thrive during the pandemic.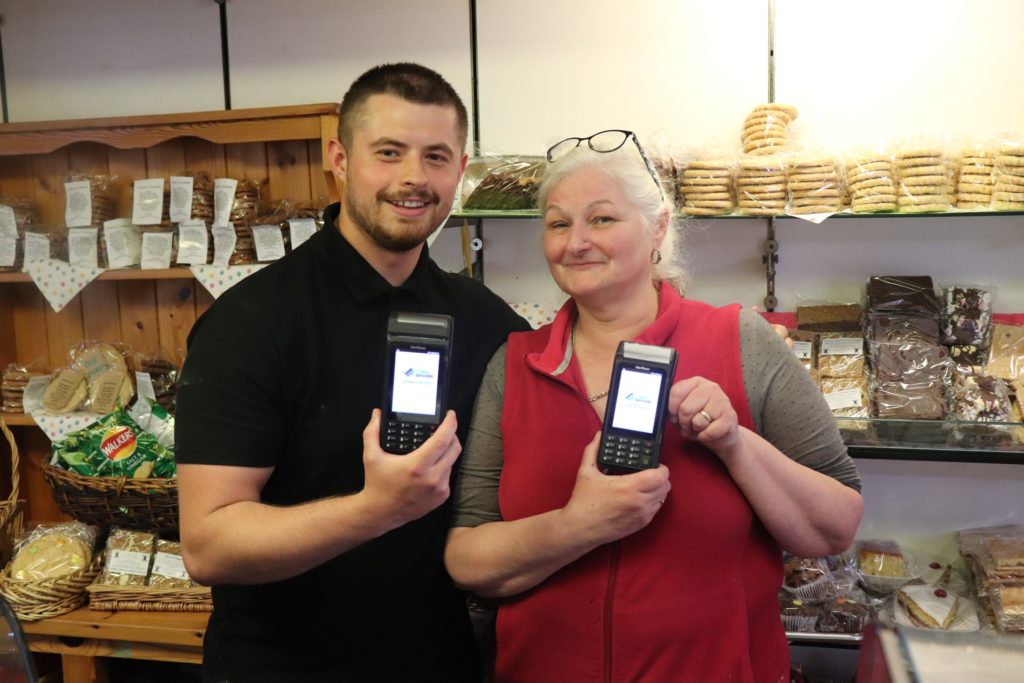 Julia McDonald, owner of Taylor's, said:
"Card Saver have helped us enormously with their experience and wonderful staff who have gone above and beyond to help us adapt to the current climate, where contactless payments are the new norm. The transition would have been so difficult without them when we already had the impact of the pandemic to deal with.
"I'm thrilled that Taylor's have started taking contactless payments for the first time – it's the safest way to pay, and it's made a huge difference to staff and customers alike."
If you're not yet prepared, Card Saver has a range of options available to help you get back on your feet in time to welcome your first customers next weekend.
GPRS contactless payments – Get an extra wireless contactless terminal with the new £45 limit for taking payments outside or to the customer.
Serve Safely app – A full app to manage orders, queueing, social distancing and to protect your customers and staff.
Business Cash Advance – Get a cash injection to help with creating or renovating a beer garden to take advantage of the earlier open date.
Virtual Terminal – Take fast and secure payments or deposits over the phone with a virtual terminal.
Click here to find out more and get your quote today.